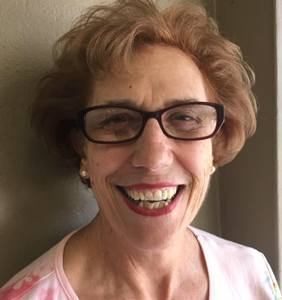 The Presbytery Secretary offers leadership in preparing and minuting Presbytery meetings, ensuring communications and records are kept up to date.
The Presbytery Secretary is accountable to the Presbytery through the Standing Committee for the exercise of the duties associated with this role, including drafting the Presbytery Annual Report. 
About Robyn Harvey: 
A member of the UCA since 1977.
Accredited Lay Preacher since 2009.
Treasurer and Elder of local church, Boronia Park UC.
Current member of PRC.
Current member of SCCP Standing Committee as Secretary of SCCP.
Synod rep on ACOMP.
Robyn is an accredited Lay Preacher who has given her many skills to different areas of the church. She is currently the treasurer of her church Boronia Park UC.
She has been SCCP Secretary for 5 years and a member of PRC and Ministry Committee.
Is currently a Synod select member of ACOMP. Has attended a number of Synod meetings.
Robyn is an all round great person with a lovely personality who can type good!
EMAIL | robyn.49@bigpond.net.au