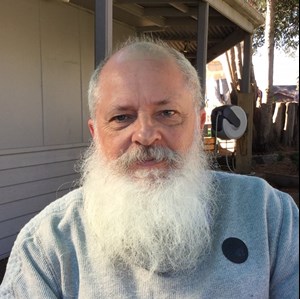 Mr. Ian Lawrence was commissioned as the Presbytery Chairperson in the Presbytery Meeting held on 21 August 2019.
The Presbytery Chairperson will offer leadership to the Presbytery in the areas of oversight, direction, governance and statutory requirements.
The Chairperson constitutes, presides over and generally directs the business of the meetings of the Presbytery, to exercise pastoral oversight and to help shape and hold the vision and values of the Presbytery before the Presbytery. The Chairperson of Presbytery is also responsible for receiving and processing Formal Complaints and chairing the Presbytery Standing Committee.
The Chairperson guides the Standing Committee in all its responsibilities, including the Presbytery's annual budget, audit reports, operational and policy decisions. The Chairperson ensures the Presbytery meets all relevant Uniting Church regulatory responsibilities and periodically consulting with Standing Committee members on their roles and helping them assess their performance and contribution.
The Chairperson is a trusted advisor and mentor to the Presbytery staff, coordinating the performance evaluations of the Presbytery Ministers and Administrative Assistants.
A word from our current Presbytery Chairperson:
I am an electrical engineer having worked in and around the electricity distribution industry all of my working life.
I have been an active member of the Uniting Church since its commencement and held leadership roles in several congregations. 
In the early 2000s I was secretary of Parramatta-Nepean Presbytery and more recently Treasurer and Property Officer of Georges River Presbytery.
I was the initial Treasurer of Sydney Central Coast Presbytery and then Chairperson of Business Committee.
For the last two years I have served as Presbytery Chairperson. I have just concluded over 9 years as a member of the Synod Standing Committee and have been a member of one Assembly meeting.