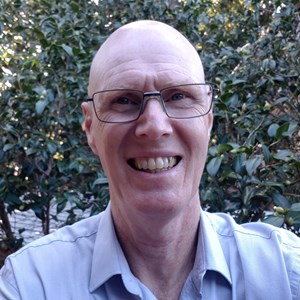 The Committee Chairperson convenes the bi-monthly PRC meetings and oversees the tasks and responsibilities of the PRC. 
About Rev Greg Woolnough:
Has been member of PRC since 2019. 
Was Convener of Ministry Committee for 12-months.
Member of Tertiary Chaplaincy Strategy Committee since February 2018
Minister of Epping Congregation since February 2018
UCA Representative on the NSW Ecumenical Council.
UCA Representative on the Australian Chapter of the Guild of Church Musicians.
Served as Chairperson and P/T Presbytery Minister in KRG Presbytery; ACOMP.
Has a good understanding of Church processes and their interaction with the diversity of personalities in the SCCP.